Water Heater Repair & Installation in Largo
Pinellas County's Top Choice for Water Heater Services
The average lifespan of a water heater in Pinellas County is between 8 to 10 years due to the hard water we have here in the area. If you have a water softener in your home or condo then the average increases, generally between 10 to 12 years or longer. Again, these are averages but they are situations that we find to be the most common. Without having a water softener, a gradual buildup of mineral deposits develop on the inside of the water heater tank and its components. These deposits, in turn, directly affect the efficiency of the water heater, making it liable to break down at a much faster rate.
When you are looking to have a brand new water heater installed in your home, or if you want to repair or replace a system that is a few years old, our dedicated technicians at McGill Plumbing & Water Treatment, Inc. are ready to help.
Contact us now at (727) 777-6099 to schedule an appointment for water heater repair or installation in Largo, Clearwater, or anywhere in Pinellas County.
Water Heater Repair in Largo
If your water heater is acting up, it is sure to be a great inconvenience. No one enjoys a sudden icy downpour when they are in the midst of taking a hot shower after a long day. However, you may also be worried about whether you need to pay for an expensive replacement for your heater. The good news is that in many cases, our skilled Largo water heater repair team can make excellent, less costly repairs, especially if you contact us right away before the problem develops into a larger issue.
Our water heater experts can resolve a number of common problems, including:
Valve leaks
Loss of hot water
Lukewarm water
Discolored water
Bad-smelling hot water
Thermostat malfunctions
Unusual noises
And more
If there is a small leak from gradual erosion, we can rapidly repair it before the escaping water causes more damage. We can also replace any small valves, supply hoses, or other parts instead of uprooting the entire system.
Largo Water Heater Installation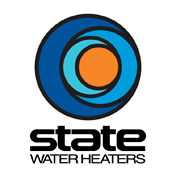 Here at McGill Plumbing & Water Treatment, Inc., we believe in only supplying top-of-the-line products and services. If you are looking for water heaters that will supply perfectly heated water for a long time, then check out our State ProLine commercial-grade water heaters. Designed within the United States, one of the greatest benefits of these heaters is they are never generic, average-quality products taken from large "box stores" and repackaged to the unknowing customer. Instead, these heaters are only provided to professional plumbing contractors, so you can rely on them to be powerful, long-lasting units.
What's more, State ProLine water heaters come with a 6, 8, or 10-year warranty on the tank and the electrical components, as well as a 1-year warranty on the labor when installed by our technicians. Whether you are installing a new heater or replacing an ancient model, you can count on our Largo water heater installation experts to do the job right.
FREE Water Heater Inspections & Competitive Pricing
One of the best services which we provide all our customers is that we offer free water heater inspections. We also guarantee the lowest prices on installed residential water heaters whether electric or gas, ranging between 30 to 50-gallon capacity. McGill Plumbing & Water Treatment, Inc. also offers the guaranteed lowest prices on installed electric and gas State ProLine tank water heaters.
Call us today at (727) 777-6099 or contact us online to learn about how you can benefit from quality water heater services in Largo, clearwater, and throughout Pinellas County.
An Earned Reputation
See Why Our Customer Love Us
"Was referred to McGill by a friend. They came over pretty quick and were accommodating of my schedule. A Mr. Mike L stopped by and was very respectful, nice, clean and had good manners. He fixed a corroded pipe in my attic very quick."

- Tom P.

"The work that needed to be done was scheduled promptly. Kyle arrived on time and was very professional in his work and explaining the work that was to be done. He managed his time very efficiently and when the work was completed everything was clean."

- Patricia F.

"Professional and informative. Josh was amazing and came out the same day. Will definitely use this marvelous company again and will tell all of my friends and family. Very friendly office staff also!"

- Dannell B.
Protecting You from Thermal Expansion Issues
Thermal expansion is an issue that affects plumbing systems across the country, but homes in Pinellas County can be especially vulnerable. While many residential buildings are part of the public plumbing system, some are "closed" systems that require extra protection. We want our customers to have all of the necessary information about thermal expansion, the risks associated with it, and what they need to do to protect their homes.
What is thermal expansion?
Like many substances, water expands when it's heated. Water also does not condense much when pressure is applied. This means that, when your water heater is working and the water inside heats up, the volume of the water inside could increase beyond the tank's capacity. Newer homes and residential buildings are built with protections that prevent this excess water from damaging your plumbing, and the public plumbing network also has protective measures in place. However, some older buildings that have their own closed plumbing systems lack an outlet for excess hot water created by thermal expansion, which can have damaging consequences for your water heater and piping.
Thermal expansion can lead to:
Cracks in your water heater
Reduced lifespan for pipes & fixtures
Dripping faucets
And other issues
If you believe that thermal expansion could be a threat to your plumbing, get in touch with our licensed plumbers ASAP. We can let you know if your building's plumbing system is closed or otherwise vulnerable, and help you install and maintain the necessary precautionary measures. McGill Plumbing & Water Treatment, Inc. is available 24/7 for all plumbing emergencies, and one of our friendly, knowledgeable team members will always be ready to take your call.
You Deserve the Best
Our Promise to You
Available 24/7, 365 Days of the Year

Provide Only the Services You Need

Trained and Qualified Technicians

Over 75+ Years of Experience

Family Owned and Operated

Our Reputation is Second to None